Your Business Made Easy
Estimate faster. Win more quotes. Save time.
Powerful & simple to use Estimating, Quoting and Invoicing software for your business. Acrual helps you win more quotes, be more accurate and increase your profit.
Instant access to your free 30 day trial, no credit card required
See what Acrual can do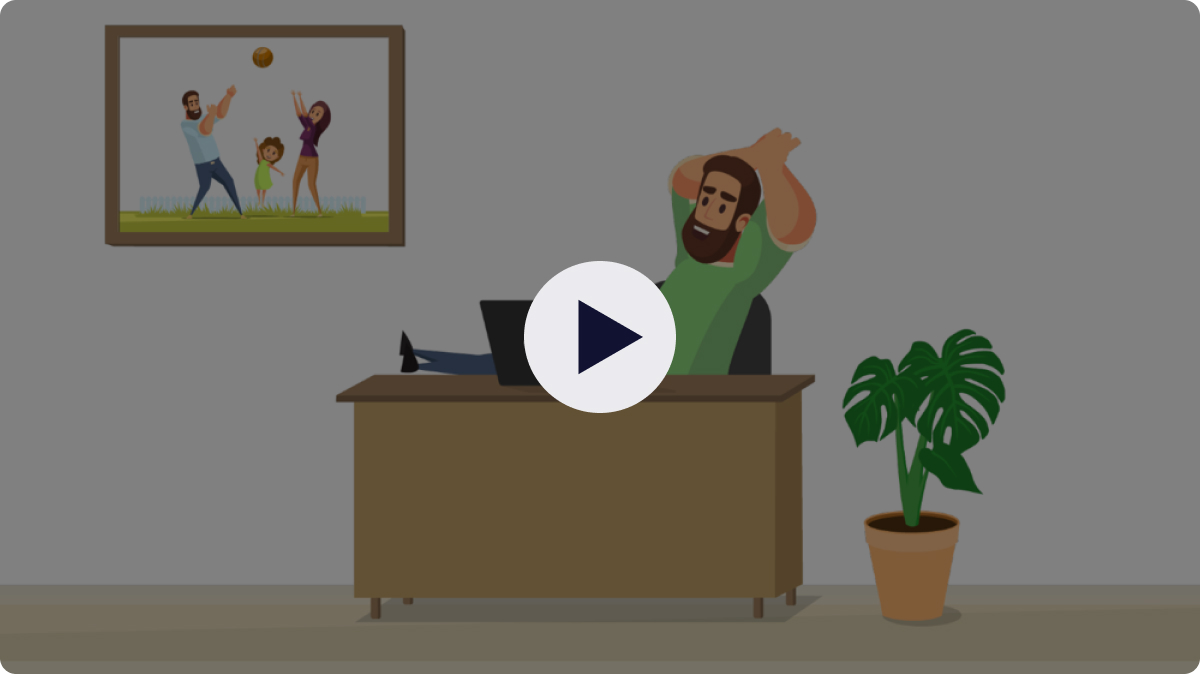 All the tools you need for business success
Whether it's quickly making a quote to send to your client, or diving into the details on you business with detailed reports, we've got you covered with a range of modules.
Quoting software
Create quotes automatically from your estimates. No need to re-layout or manually enter data. Email quotes straight to your clients. No more Word documents.
Automatic PDF documents
Two-click emailing
Default inclusions & exclusions
Professional email template
Get started
Estimating software
Quickly build estimates by dragging and dropping from your custom library. Acrual has a range of powerful estimating tools to make the job easy.
Substitute labour and materials
Wide range of detailed reports
Standard library included
Fully customisable library
Get started
Invoicing software
Invoices and progress claims can be generated straight from your estimate. Create claims by entering the percentage or value complete for each job part. No spreadsheets required.
Pre-filled line items
Handle retentions and bank guarantees
Easily view outstanding retentions
Get started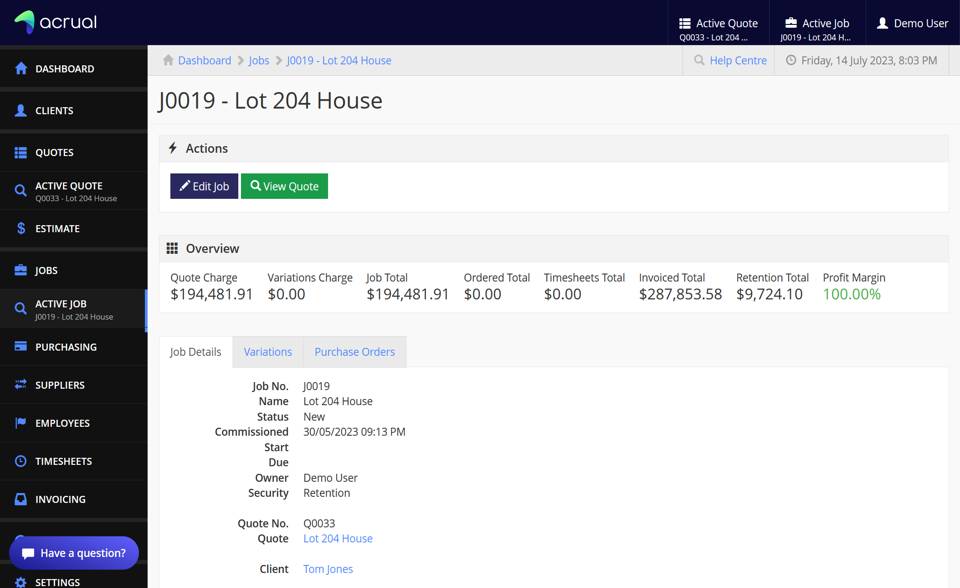 Job management software
Keep track of all jobs past and current. See variations for jobs and ensure every variation is actioned. View a realtime profit and loss for each job along the way.
See what money is owing
View related purchase orders
Track variations
Keep an eye on profit margins
Get started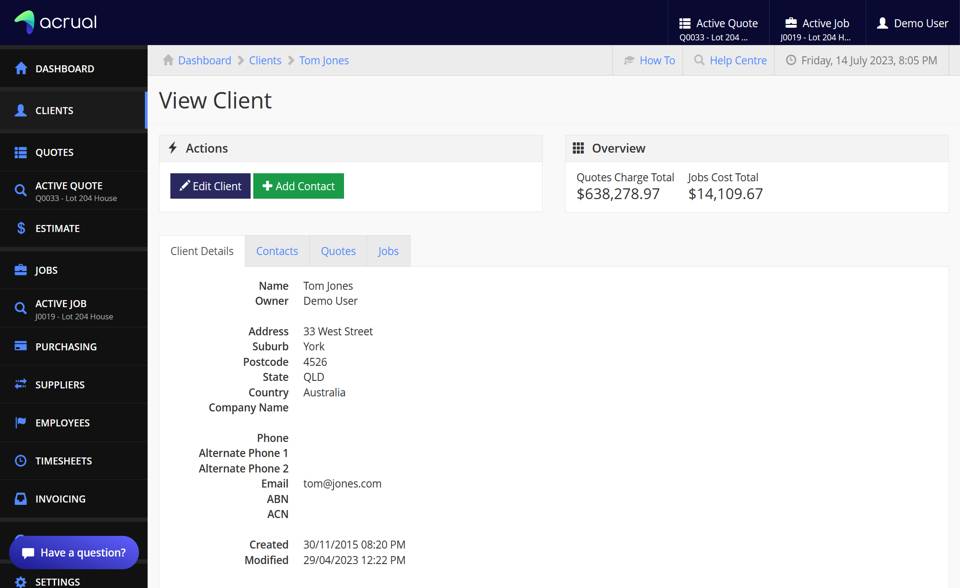 Client management software
Keep track of all your client details in Acrual. Quotes and jobs are tracked against each client giving you quick access to their full history.
Lifetime value view
Historical quotes and jobs
Track multiple contact details
Get started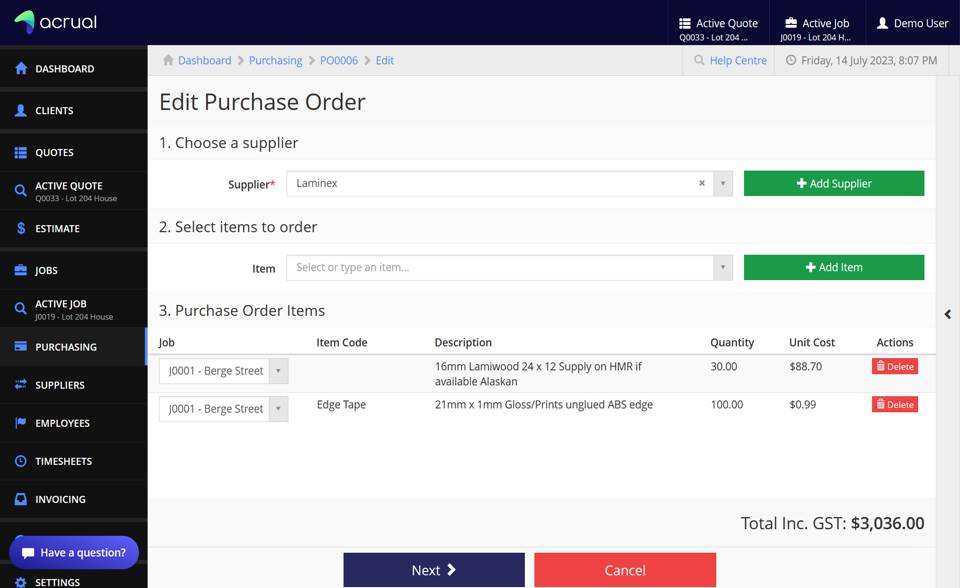 Purchasing software
Purchasing is a breeze in Acrual, with a side-by-side view where you can see all materials that were estimated. Setup your own library of suppliers and materials for easy purchasing.
Send straight to suppliers
Multiple jobs on each order
Order labour and materials
Get started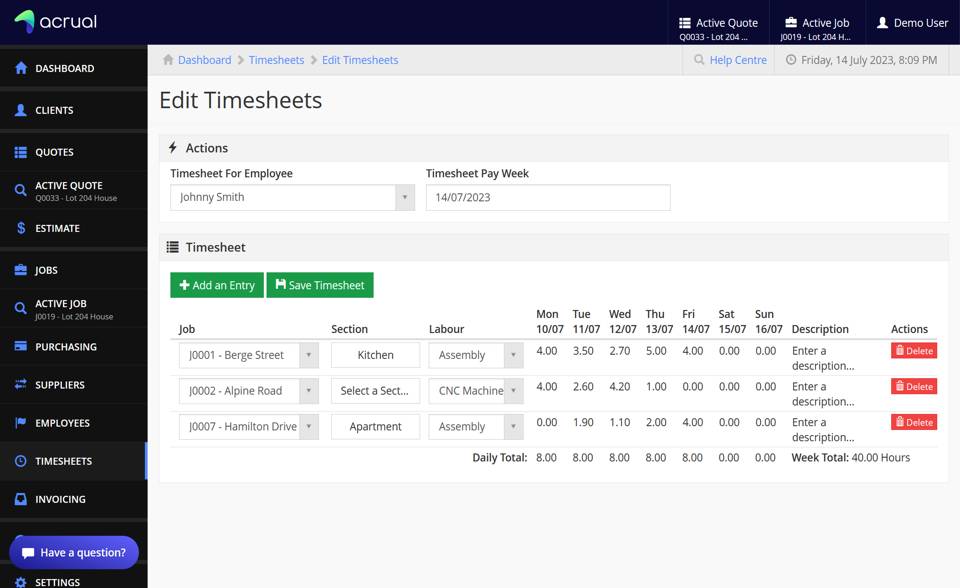 Timesheeting software
Timesheets allow you to track profit and losses for each job and perform detailed estimate versus actual reports on labour. Export straight to accounting systems to avoid double handling.
Employees can use the mobile app to self-track their time against each labour type and job, saving time and removing hand-written timesheets.
Easy to use timesheet entry
Employee mobile app
Get started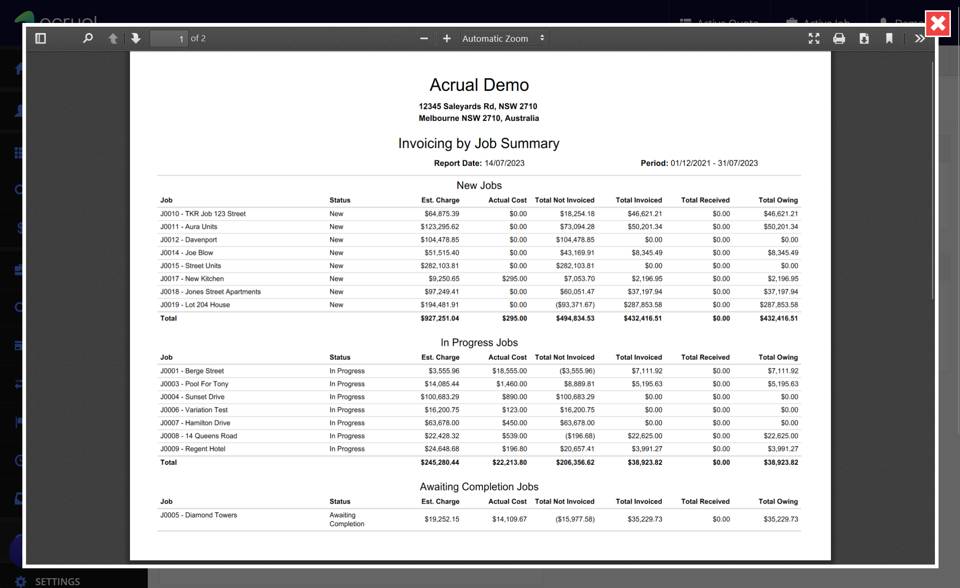 Reporting software
Comprehensive reporting is important for any business, whether you are just starting to look into the details, or are already optimising for every cent. No matter where you are on your journey, Acrual has you covered.
Detailed estimate versus actual report
Variation reporting
View all outstanding retentions
Sales and conversion reports
Get started
Your business, easier than ever
Get started today and see for yourself why more people are taking their businesses to the next level with the all-in-one Acrual software.
We've worked closely with Australian businesses to develop easy to use software - start quoting in minutes with the easiest to use software.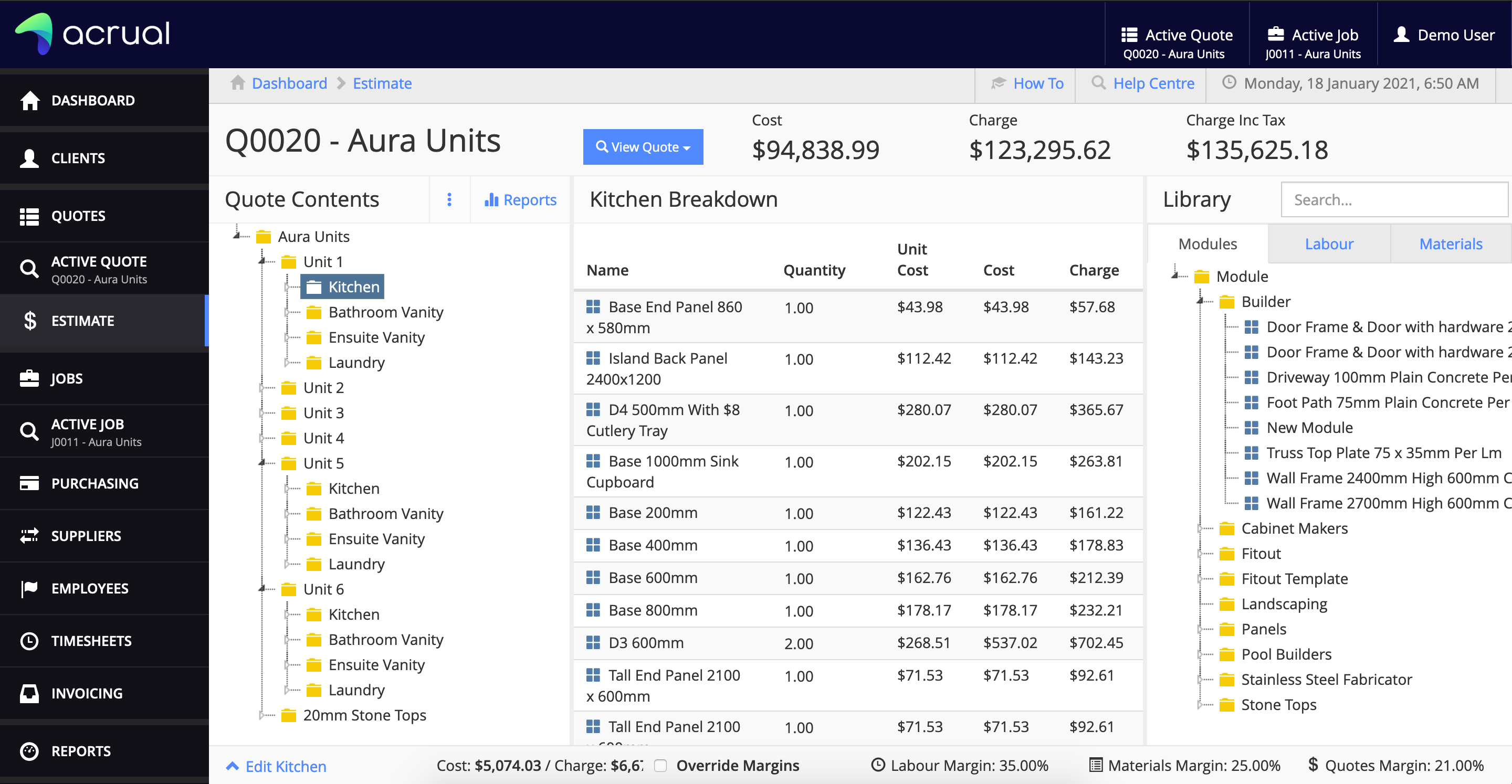 The best way to run your business
Get quotes out the door quicker and easier, generate progress claims instantly from your quotes, track time, enter purchasing & report on everything, giving you full transparency across your business.
With Acrual, you've got everything you need for success.
Still estimating with a spreadsheet?
Acrual could
reduce your Estimating time by up to 50%
It's faster & more accurate.
Acrual anywhere, anytime
Need to complete an important quote away from the office? Wanting to see how everything is going while you're on holiday?
Acrual is a fully cloud based system giving you access wherever you are across the world. Access it from any device with a web browser and you can get straight into the action.
No need to install, or run a server. Everything can be accessed via your web browser at the click of a button.